Pollack Roe Spinach Pasta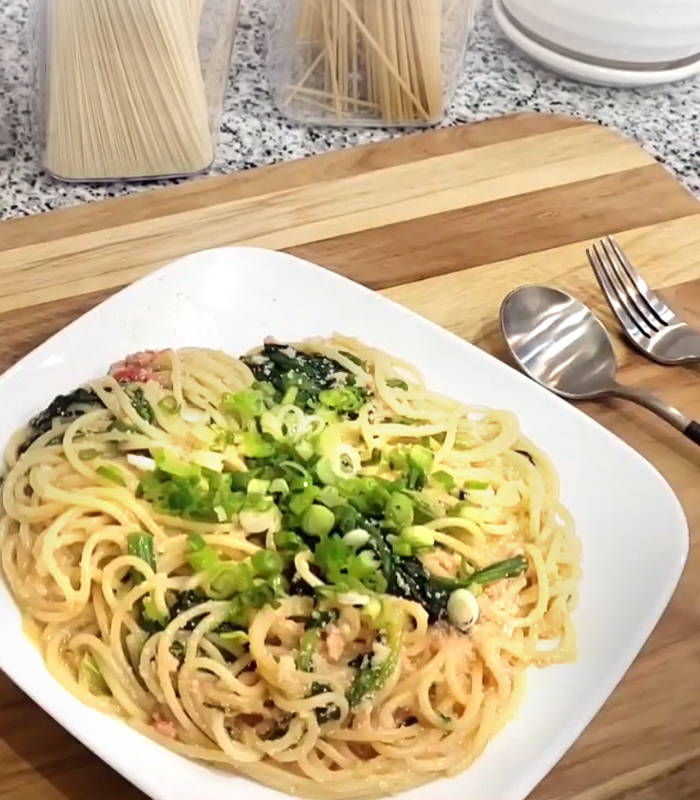 Seasoned Pollack Roe 1 Qty.
Minced Garlic 1 Tbsp.
Chopped Green Onion 1 Tbsp.
Pasta 1 Serving.
Olive Oil 1 Tbsp.
Spinach
Boil water in the Ace Cook marble wok.
Put the pasta and cook for 5 minutes.
Put washed spinach in the boiling pasta together, and cook for 2 minutes.
Put the wok on the side.
Put Ace Cook marble frying pan on medium heat and pour olive oil for about 1 Tbsp.
Put seasoned pollack and smash with a wooden spatula.
Add minced garlic and thoroughly cook for 1-2 minutes.
Put cooked pasta and spinach, and pour about a half cup of boiling water from the marble wok.
And thoroughly cook for about 2 minutes.
Sprinkle chopped green onion and serve on a plate with a fork & spoon.